Castle View Cinema
Other CVHS student's opinions about movies.
Despite Castle Rock being a huge area, there's only one movie theater in the area. The AMC in Castle Rock is a hotspot for most CV students to have a fun time and watch movies together. While some students tend to focus more on the social aspect of going to the movie theater, others focus on the movies themselves, and are more passionate about watching the movie than the social aspect. A few examples of such cinema fans include students Jen Hyre, Madison Hancock, and Adeline Spomer.
"Recently I went to see the new Avatar movie with some friends. I really enjoyed it! It's new and different compared to other movies that have come out in recent years, and the graphical effects of the movie are a break-through in CGI technical advancement." Junior Adeline Spomer said.
The topic of favorite movies and least favorite movies is also highly debated among students, as the question of what someone values in entertainment is subjective. Some students prefer to watch movies that have impressive cinematography, soundtracks, and interesting genres.
"My favorite movies are typically science fiction and fantasy movies. Usually these types of movies have impressive effects and music, and seeing how cinematographers will adapt an idea of a fantasy world into something that can actively be watched." Junior Madison Hancock said.
Some students have attachments to specific movies and franchises, however. They may have grown up watching movies of the same franchise or genre, or they may just enjoy the movie's themes and characters.
"I really love the movie Rush Hour. It's just such an entertaining and funny movie. The actors for the main two characters just have such great chemistry together, you really have to watch the movie to understand it." Junior Jen Hyre said.
There are plenty of students who enjoy watching movies with their friends at CVHS. Due to the only movie theater in Castle Rock being AMC 12, you may find these students watching movies alongside you.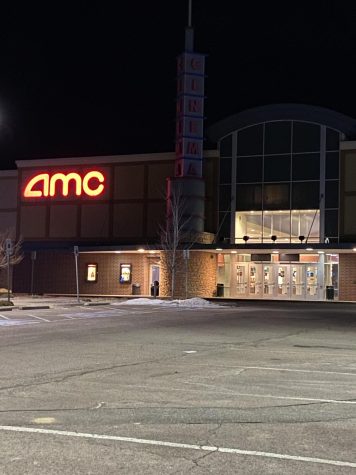 Leave a Comment