Debate Showdown
Castle View takes home two champions after the Patriot Games Tournament.
Castle View participates in about two-three speech and debate competitions per month, and at each of these tournaments, students compete in various events to hopefully come out as that event's winner. However, at the recent competition, Castle View was the cause of a cancellation of the final round of debate: because we had two winners. One of these champions was junior Drew Middleton, who spoke about his experience at the competition.
"I competed in the Patriot Games at George Washington High School and I competed in Lincoln Douglas Debate," said Middleton.
The tournament was two days, spanning from Friday the 6th to Saturday the 7th, requiring even more effort from competitors.
"I had a lot of fun at the tournament even though it was really long. It's always great hanging out and bonding with my teammates," Middleton said.
Coming out with co-champions in debate has now happened twice in Castle View history, and shows the dedication of those involved.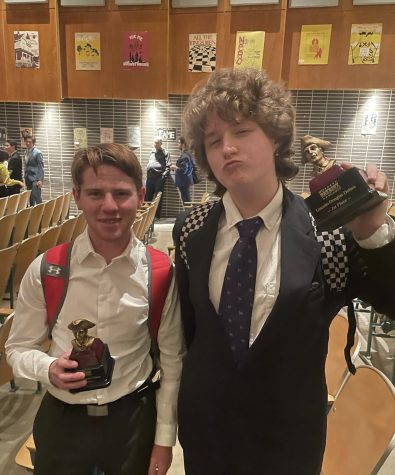 Leave a Comment