Secure Your Future
For the class of 2024, senior year is right around the corner and college is a big decision ahead of many of these students', and every part of choosing the future path.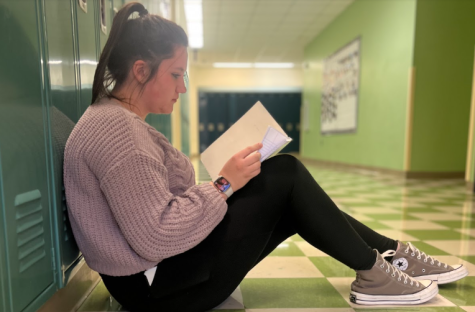 When making the decision on where to go to college, there are a lot of things that need to be considered before officially signing off. Sometimes, getting ahead of the game is a smarter option. 
      One big thing to consider when deciding where to attend college is the location where some have very different preferences than others. For  junior, Mia Wibbens her mind is pretty much made up as to where suits her.
     "I would say I would like to attend an instate school, however there is one out of state college I am looking at," Wibbens said. 
     For Wibbens, the location of the college is a huge part of her overall decision but the majors and opportunities are also a key factor.
     "I am interested in majoring in Psychology, or anything science. These "subjects" spark my interest the most," Wibbens said. 
     College isn't only about what you major in and the work put behind it, but also having fun and getting involved in clubs or activities throughout.
     "I would love to study abroad while in college, add some fun to it. It has always been a dream of mine to travel throughout the world and I absolutely adore Europe. I want to immerse myself in the language and culture," Wibbens said. 
     Even though most of the class of 2024 has a bit of time before they go off to college, preparation is a key to relieve stress, and starting to figure out what there may be to pursue is a big part.
     " I am genuinely freaking out- compartmentalizing it so far but I'm beginning to look into scholarship opportunities and how good the major I want to pursue is and where," Wibbens said.
     College is like an open book with no title, there is never a specific thing in store, but a lesson will always come out in the end. Might as well start getting prepared mentally, emotionally, and more before the book opens.
Leave a Comment