Another Year, Another Cancellation
Jen Hyre tells us about her thoughts on the Winter Dance Cancellation
The Sadie Hawkins winter dance has been officially canceled. Unlike a traditional dance such as prom, Sadies is where the girl asks the boy. 
    Putting in the hard work to have the first ever Sadies dance, sophomore Jen Hyre talks about student government and the hard work put into organizing this dance, with the effort of the students around her. 
    "All of the 2A student government team was involved in the dance. We spent about two  weeks on it but the work was being done very quickly," Hyre said. 
    As student government worked their hardest to create a fun dance and activity for our school, there is little chance of rescheduling or setting a different location thanks to the Cornona Virus. When the newsletter was sent out to the entire school, student government was unaware of the cancellation. 
   "We were informed at the same time as everyone else which was during the parent newsletter that was sent out through email. It was unexpected for sure. As of now we can't plan any future dances besides prom. We can't until we get more information about the covid spikes," Hyre said. 
    Hyre, as a Sophomore student never got the freshmen experience that students from years before had, without Homecoming and other events such as sold out football crowds, so this was yet another downfall for the Castle View students. Hyre explains her personal frustrations. 
    "I'm actually upset about it because sophomores have not had a normal year before COVID so we haven't had the true high school experience with the dances… I would love for us to have one normal dance and events without it always being canceled or weird because of COVID," Hyre said. 
    Even though Castle View's winter dance has been canceled, other schools in the Douglas County area still are allowed to have these dances and events at their schools. Hyre has something to say about this.
    "Honestly it's dumb. I feel like there's similar amounts of covid cases in the DC high school and CV high school. It is frustrating because we should be able to have our events as well as DC," Hyre Said. 
    This would have been the first time our school would have the experience of a Sadies dance, but wIth the current state of COVID and outbreaks this causes cancellations in the Douglas County area. Overall, it leads to questions such as when will things finally feel normal again, will there be a prom for the upperclassmen and how can we deal with this.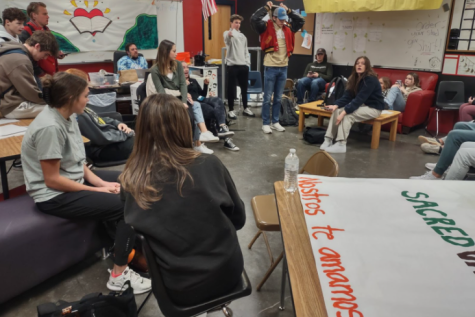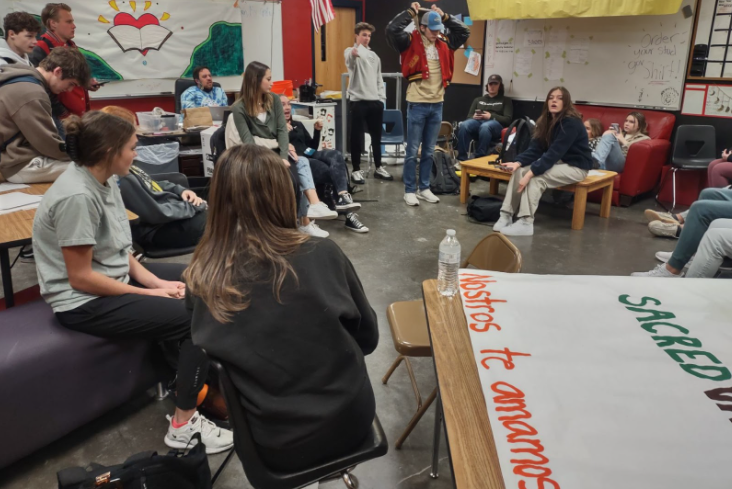 Leave a Comment