The Effects of the Elections
How students feel about the decisions of the board
Not many students know about or are interested in the election of school board officials. However, with the recent results of the school board election, many policies currently in place at Castle View may change, including that of the mask requirement.
Junior Jocelyn Oceguera shared her current knowledge of the role of the school board and what their role is.
"I don't feel like I know anything about what the school board even does. I know they're the ones making the major decisions and that they meet a lot to decide what is going to happen," Oceguera said. 
The election of the school board officials in all four districts resulted in reelection for primarily conservative parties. With the reinstatement of these officials, students are anticipating changes in the current school policies. Junior Ellie Graper shared her opinions and hopes for future decisions made by the school board members.
"I want to know what's going on but I don't have any say in it so… I'm hoping they vote to take away the mask requirements," Graper said.
The general consensus from students is that because the student body cannot directly impact the voting process of the school board electees, the most important thing to them is the decisions made by the board. Oceguera shared her opinions on these decisions and her hopes for them.
I can't vote for them so there's no use in spending a bunch of time learning about it. If they make really big decisions, like about masks, obviously I'd want to know but other than that I don't really care," Oceguera said.
The results of the election and the consistent pattern of reelection for previous board members leave the future of in-school policies up to those who have worked with them in the past. Students, having minimal direct impacts on the elections, conceded that they hope the elected officials will make the best decisions with the good of students in mind.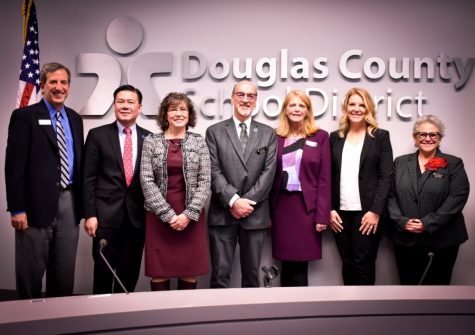 Leave a Comment