Dance, Dance, Dance
Long-time dancer Sara Spiegelberg '22 compares her time in studio dance to the JV poms team.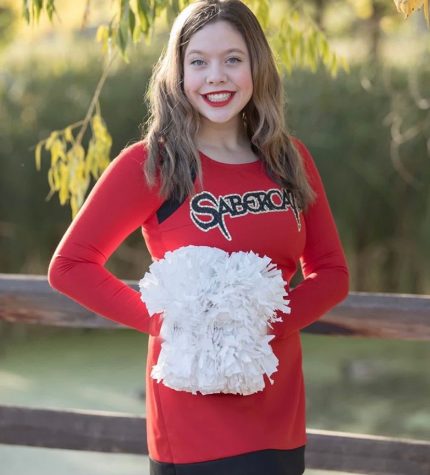 During the 2019-20 school year, Sara Spiegelberg, '22, participated in then Junior Varsity Poms team. Through much time and consideration, she decided to be on the team again and went to fall tryouts.
"I decided to go back to poms because I missed my family and supporting my school and the coaches," Spiegelberg said. 
In her 10 total years of dancing, most have been spent at the studio. Having gone to two different studios, Spiegelberg was able to create the base for her future in dance.
"One of my favorite things about studio dance is the family that it creates and everyone's drive to do good. I have learned a lot about myself with dancing. Like things that I am good at and not as good at," Spiegelberg said.