Foreign Students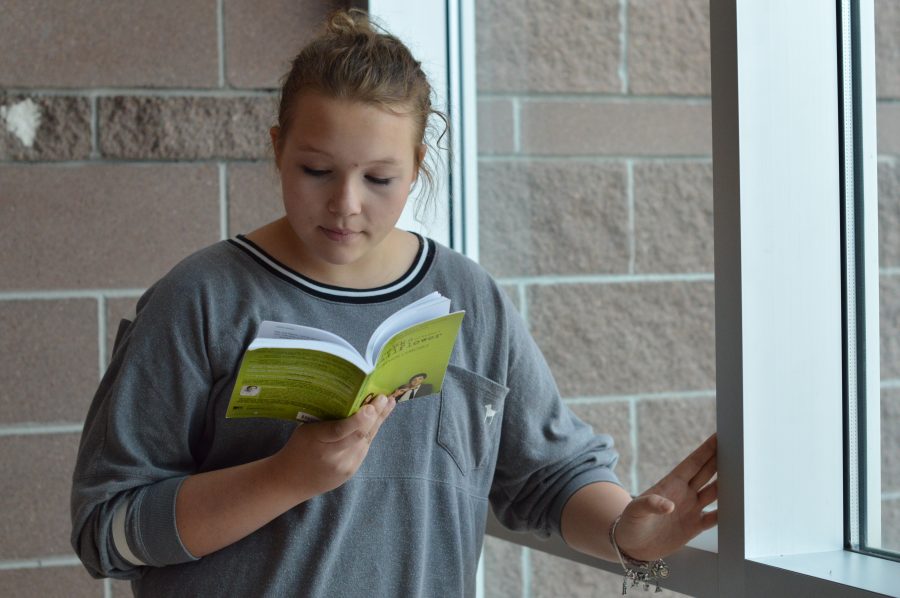 MEGAN TAKEDA and ALEC HERNANDEZ –
CV Student Media –  
Last year we had thirteen; this year, we can only fit four.
Exchange students coming to Castle View now are limited. The student body population has risen from 1,945 to 2,058 in just a year. Consequently, the number of exchange students that we are able to accept has dropped significantly.  
"Our school is so full, we could only get four foreign exchange students in," said Aaron Kellar, a Castle View counselor who also checks in with foreign exchange students.
Mariya Ostapchuk – Ukraine
At only 15, she speaks Ukrainian, English, Russian, and some German. Mariya Ostapchuk is from Ukraine. Ostapchuk enjoys running and is currently on CV's cross country team. One of her favorite things about the United States is Hershey's chocolate.
"My goal was to get to know more about the country," she said. "The world is so big and you can see how diverse it is."
On the topic of her future, Ostapchuk has some things planned out. "Something interesting, especially connected with English, traveling and helping people," she said.
In addition to discovering what she wants to do in the future, Ostapchuk also said that leaving her home for a whole year is an ideal way to practice independence and responsibility.
Although she loves being in a new country and experiencing new things, she misses her family.
"Everything here is perfect," she said. "The only thing I need is my family."
Emma Görzel – Germany
Emma Görzel, 15, from Germany is another multilingual student. She speaks English, Latin, German, and is currently learning Spanish.
Görzel loves to stay active and involved. She plays tennis and rides horses, and loves to read, sing, and dance. Görzel plans on playing tennis for Castle View in the spring season.
"I love traveling. I wanted to learn about a new culture," said Görzel.
She also hopes to make lots of new American friends and improve her English skills during her year at Castle View. So far, the new experience has been exciting for her.
"I love Showdown," she said. " It was so awesome. Here everybody is really into the school."
Of course, there are things Görzel misses.
"I miss my dog and the German food. Also my family and friends, but not that much," said Görzel.
Once Görzel graduates from high school, she has big plans for her future.
"After high school I definitely want to travel again and later go to a University," she said. "I would like to work in the management business in the future."
Tamar Tchanturia – Georgia
Tamar Tchanturia, 17, came from the country of Georgia, which is located between Europe and Asia. In addition to English (which she has been learning for seven years), Tchanturia speaks Georgian, Russian, and a little German.
Tchanturia fills some of her free time with her favorite hobbies. "I play the piano. I love singing, and I love writing," she said.
Tchanturia was very excited to come to the United States. "I got a scholarship. I want to experience what life and education in the US means," said Tchanturia. "The most you learn is from travel and seeing other places in the world."
So far, Tchanturia said that the best things about America are the people and the education system.
"People are nice here," she said. "They are more positive and love challenges."
She also said the education is "more reliable here; you can choose what you want".
In Georgia, their schedules consist of mandatory classes. Tchanturia likes that we have clubs here, and is making the most of it: she is in Speech and Debate, Chess Club, and National Honor Society.
The one thing that she misses most is her pet cat named Tsiba the Truth.
After high school, Tchanturia plans on volunteering abroad, taking national college entrance exams and working as a music teacher.
"I want to study international relations and be an ambassador of Georgia," she said. "I believe people who have good education can make a huge change not only in their countries, but in the whole world."
Tchanturia wants to earn her master's degree while studying abroad in college, and already knows where she wants to study: Tbilisi State University. "I will do everything to get scholarship from the country of Georgia," she said.
On top of all that, Tchanturia said she also intends to "study music and become a musician".
Anna Bazantova – Czech Republic
As a student from the Czech Republic, 16-year-old Anna Bazantova is another polyglot and exchange student this year. Bazantova can speak Czech, English, and French.
Some of Bazantova's favorite hobbies include playing tennis, swimming, theater, and reading.
"I got a scholarship and my sister was in Tennessee for a year," she said when explaining her motives for being here. "I wanted to do the exchange student program."
"My favorite thing here is the school spirit," she said. But her close second favorite are the American shopping malls, because there are many different brands compared to those in the Czech Republic.
While Bazantova is enjoying the USA, she still misses her dogs, parrots, and Czech chocolate. After high school, Bazantova hopes to go a university and participate in another exchange student program.
"I want to study diplomacy and become a diplomat," she said.
While students from all of these countries differ from Americans in many ways, there is one contrast they all agree on.
"The main difference is the absence of any kind of public transportation in the USA , except for the school buses," said Ostapchuk. "In my country, we have a lot more buses underground."
In all of the foreign exchange students' home countries, public transportation is the most common way of getting around. When they arrived in America, the lack of public transportation surprised and annoyed them. "In our home countries, you can go wherever you want for free at any time," said Görzel. "In America, you just can't do that."