Super Security
The security guards at Castle View and their role
The security team at Castle View gets a lot of praise from the students. "The best team we could have asked for," says Junior Cole Smith. Our team puts a lot of effort into building relationships with the students. Everyone knows who they are, and it's not just the uniforms. 
Students every day recognize what the security guards do. "We need someone to keep us safe," says sophomore Yareli Rodriguez. The security team goes out of their way to make sure all the students feel safe. Junior Zachary Conti says "They generally support the students who feel uncomfortable." Whenever a student feels uncomfortable they know they can go to the security guards. Smith had an experience with them on his first day here at Castle View, "he helped me find my class, and even walked me to it."
Students also feel like they can talk to security all the time. "It's really nice to receive a 'hi' or 'hows your day' when you walk into the school," says junior Makena Reeves. The security guards brighten so many students' days all school year. "It's mainly small interactions but the things like letting me in the doors when I need to get to class on time," says Conti. The security guards have been affecting students' lives in small ways since the student's first step in the building. "It's like having a best friend you don't know that well, but you know they are going to be there for you," says junior Issy Thompson. 
The amount of appreciation the students have for our security team is huge. "I appreciate that everyone on the team is so welcoming and nice to everyone," says Smith. Smith isn't the only student that feels this way. "I really appreciate how they don't try to seem menacing to us like they're chill with the students," says Rodriguez. Castle View won't forget this security team. Reeves has a special message for our team, "Thank you for keeping us safe and putting up with all of us and our shenanigans."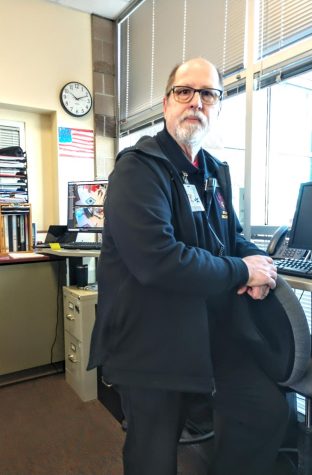 Leave a Comment