3 Terms To Go
Freshman have completed their first term of high school, and are excited for the next 3
     Wrapping up their first term of high school, freshmen have adjusted to Castle View. The first term brought many first-time experiences for freshmen, like the Bonfire, Showdown and Homecoming.
     Freshman have noticed one of the biggest differences between high school and middle school is the freedom they have.
     "Freshman year has brought a lot of freedom into my life," Kenzie Bratz said. "I have the option to pick my classes and choose where I eat, and it has taught me how to be more responsible with my time."
     Freshman year has also brought to life what school spirit is and it was eye-opening for freshman Willborn.
     "Watching the football games and being at Showdown has shown me how students stick together and how school spirit is a real thing," Willborn said. "It also excites me for the lacrosse season because with fans it gives you something to play for."
     With the first term finished, freshman look forward to the future of freshman year.
     "I am excited for what's to come, like winter sports and breaks and continuing to cheer for my school," Chloe Dyer said.
As high school progresses, many freshmen will continue to live the high school experience to the fullest,  and hopefully, cherish the moments they have now before the start of freshman year.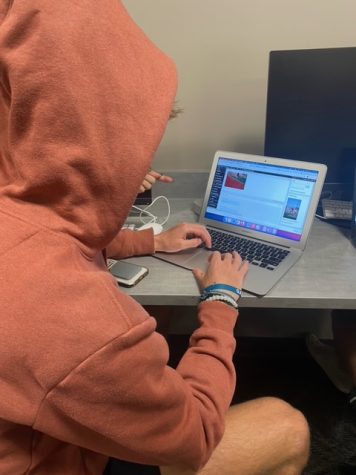 Leave a Comment