The Music Preferences of The People
How the student's music taste varies from person to person
Music is always changing. Between discovering new artists, sharing music with peers, and rapidly changing trends, students are constantly finding new ways to find and listen to music. Many students have found that music is one of the most influential parts of their lives. 
Junior Chloe Melco spoke about her personal experiences with sharing music with others and how her music tastes compares to those around her.
"I definitely feel like [my music taste] is less unique because I listen to what's popular but I listen to all genres of music, rap is just currently my favorite," said Melco.
Melco feels that listening to music is an imperative part of her day and helps her to connect to those around her.
"I listen to it all the time. It helps me focus, I listen to it when I'm sad, I listen to it when I'm happy, there's a genre and a song for every mood so I really like it," Melco said. "Everybody likes different things so there's always new things to listen to."
In a study conducted to gauge the varying preferences among students, over 25 students participated to show their personal taste in music.
While the majority of students marked that their favorite genres were rap, pop, and rock, there was a large variation in the music taste of the remaining students. Students stated that they enjoy indie, alternative, and country music, all of which are vastly different.
Additionally, there was a great disparity between preferred artists among students. While some musicians proved to be generally popular with the survey participants, some students contributed very unique responses.
Juniors Jocelyn Oceguera and Ellie Graper as well as Sophomore Emylee Hopkins all shared that Doja Cat is currently one of their favorite artists. However, Junior Avery White stated that Panic! At The Disco is one of her favorite bands, and Junior Juliana Beans shared that rapper NF is on all of her playlists.
The similarities and differences between the music taste of students demonstrate the vastly different amount of people attending Castle View. The varying opinions help to keep the student body interesting and diverse.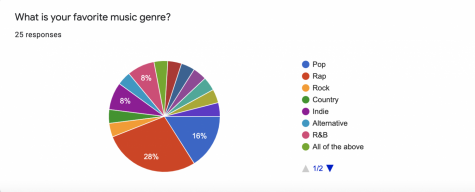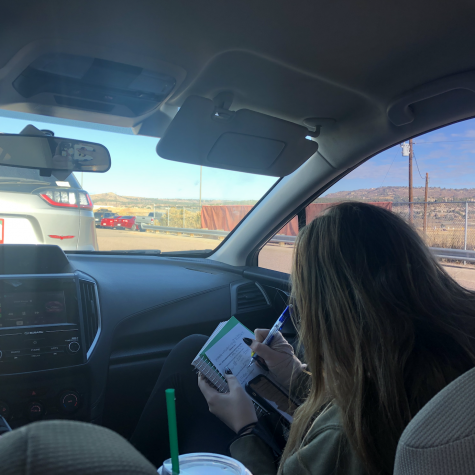 Leave a Comment