Artful Academics
Sophomore Sofia England's website won first place in the National History Day regional competition
This month students in Honors Humanities II wrapped up a huge project: the annual National History Day (NHD) competition. This project had students pick a historical topic to research and present in a website, exhibit, performance, or documentary. It required out-of-the-box thinking and creativity. Around thirty students entered the regional competition and about fifteen made it to the state one, including Sofia England. England won first prize for her website on Lewis Hine, a photographer who took pictures of child labor in the US in the early twentieth century.
     "I had a lot of fun doing it and I was really interested in it because I love history, I love the history of people's rights, and I love photography and photojournalism," England said.
She said her favorite part when working on her website was looking through the pictures Hine took during her research.
     "When I look at Lewis Hine's pictures, what's striking to me is how he used certain photographic techniques to make his subjects the focus of the picture. It gives me information and tells me how to feel. It's a natural human response to want to sympathize," England said.
She thinks that art is an essential way to learn and communicate history.
     "Art is used to make a statement about things in a way that words can't sometimes. It communicates something in a universal language that people can understand by viewing something, and it triggers an emotional response," England said.
Emotions are key to connecting people, places, and times that otherwise would have nothing to do with each other, she thinks. That's why photojournalism in her website made her research stand out.
     "Art is really important when it comes to human history and understanding the world. I don't think we would know as much as we do about past civilizations without the study of art. It takes a snapshot of what this event looked like or felt like for the people that were living through it, and puts it right in front of you. It allows you to emphasize and use emotion to learn," England said.
     England enjoys taking creative classes and doing art in her free time. She likes ceramics, painting, sketching, and scrapbooking.
     "When it's hard for me to articulate what I want to say, the arts are there for me to help me work through school. I think CV does a good job offering a wide range of classes," England says.
England takes a lot of art and social studies classes. She thinks these programs are especially valuable in school because STEM and English classes have traditionally dominated schools' focuses.
     "For so long, schools have been suited to one type of person who learns really well in standard classes and doesn't need to visually interpret things or be a hands-on learner. The more creatively charged paths that are being incorporated into schools are really important because it gives equal opportunities to kids who are good at learning other ways," England said.
     One of the ways she thinks teachers did a good job incorporating more creative ways of learning is having kids do NHD projects. Making a website with a strict word limit, England said she developed writing and designing skills.
     "Doing a project that relied on visual communication helped me learn how to be short and to-the-point. You learn how to think creatively, work through the design process, try things and retry them, and I think those are good life skills," England said.
     Working on her NHD project also reaffirmed England's desire to become a historian in the future. It all shows how essential creative paths of learning are to students' education.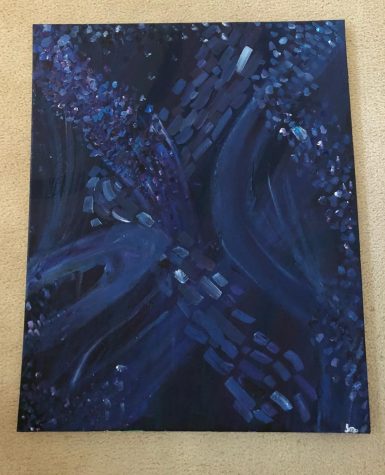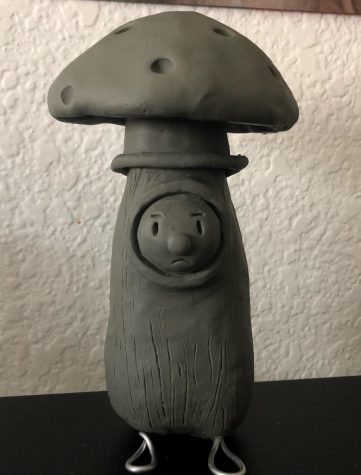 Leave a Comment