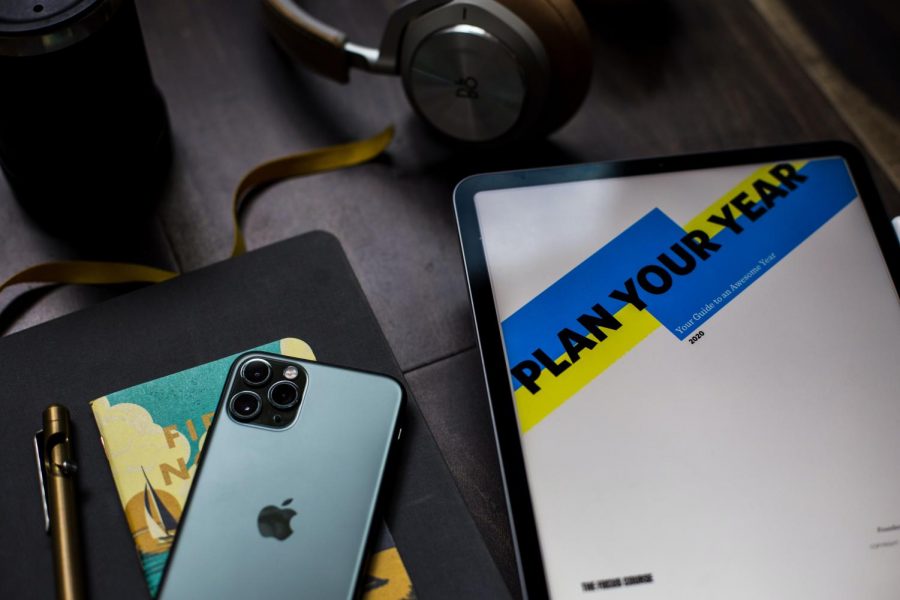 As March is just getting started, it is a great time to see how students' New year's resolutions are going. Every year, people make resolutions, and often they do not stick. People give up on them pretty early but in some cases, they do work hard to complete whatever goal they have. 
"My resolution was to work out more and to get some more muscle. I am starting to go to the gym five times a week and it is going really well. I am doing a lot of lifting and actually starting to see some results. This was a really good goal for me and I am really happy with how it is going so far," sophomore Jack Beckett said. 
"My main focus this year was to do better in school. This year was a lot harder than any other years to keep my grades up but I think I did a good job. Not being full online and switching the schedules so much was difficult and I'm sure was hard on many students like it was me," senior William Merrick said. 
"My New Year's resolution was to do the best I can in school and sports. So far it's going well. I am still progressing in sports and working hard in my schoolwork too. Maintaining everything that I have been able to do in the past was hard this year but so far I am doing a good job," junior Carson Parker said. 
"This year I really wanted to improve in basketball. I am working very hard and not quite seeing the results I want but I am going to keep working. The school season is just now coming to an end so I am going to play for another team and continue to improve," sophomore Eli Nanninga said. 
"For me, it was mainly to get my grades up. I am doing full online and have been doing that for the whole year. I am doing a decent job at keeping my grades up but at the moment I am kind of digging myself out of a whole," sophomore Gabe Byington said. 
"My New Year's resolution was to read more books, and I think it's going pretty decent right now. I've been setting aside like an hour before sleep to give myself time to read. I also try and put my phone away so I don't get distracted," sophomore Taimoor Sajid said. 
Due to COVID-19 school and school sports have been a common theme. There have been some restrictions and it is starting to get very tough for most students. After spring break we are going back to full in-person learning and try to get things back to normal.